EXPLORER BUNDLE - ADRIFT & SEAWARD 70cl - Save £5
The perfect bundle to keep you topped up!  This pack includes:  1x 70cl Pentire Adrift. 1x 70cl...
The perfect bundle to keep you topped up! 
This pack includes: 

1x 70cl Pentire Adrift.

1x 70cl Pentire Seaward.

8x 150ml cans of Fevertree Tonic (choose from Light, Original or Mediterranean).
2x complimentary Pentire wooden eco-coasters.
Free DPD next-day

, carbon offset delivery.
Distilled Coastal Botanicals
This plant-based non-alcoholic spirit is the perfect choice for a healthy, delicious drink.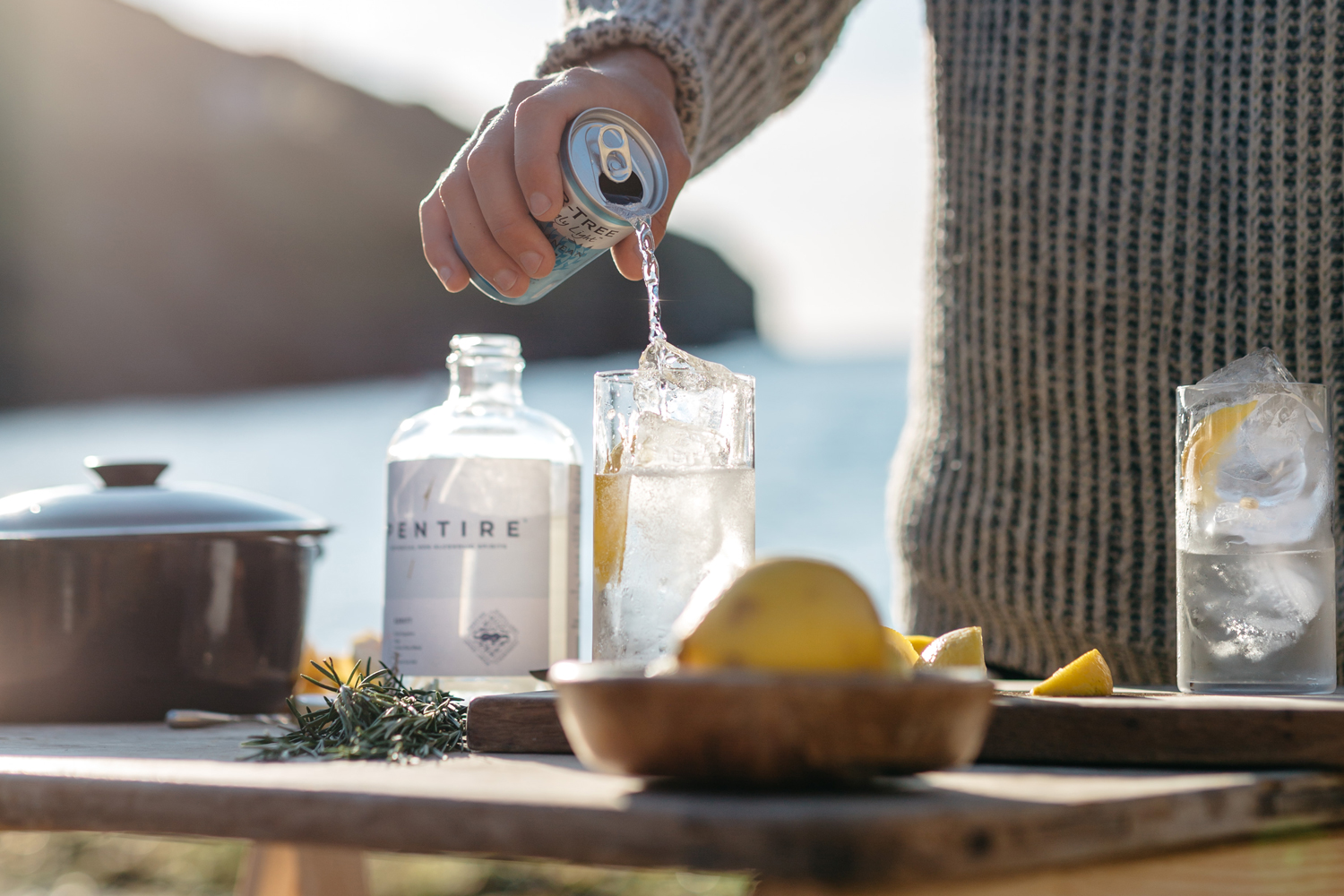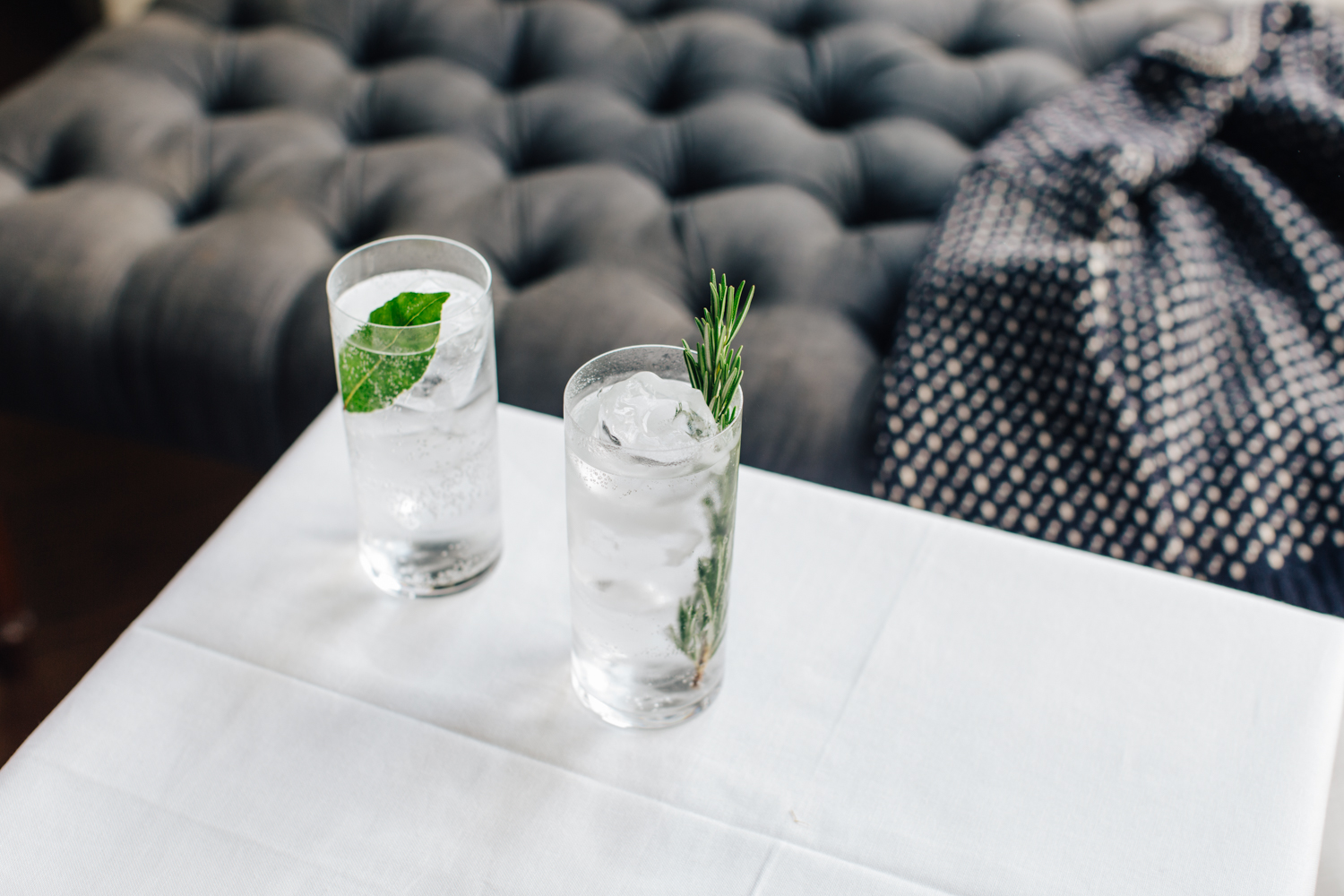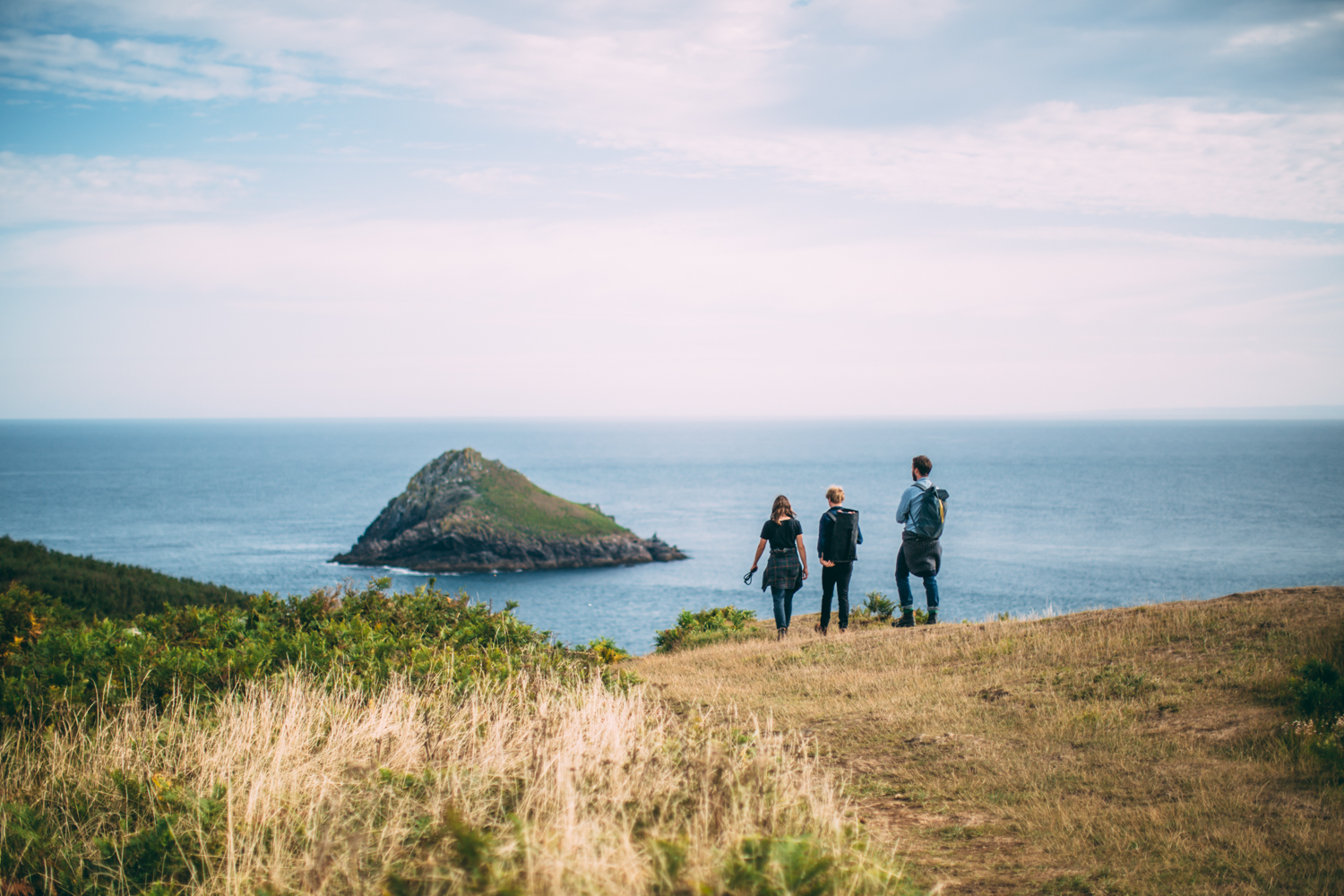 Genuinely delicious - have tried a couple non alcoholic alternatives - and this is the one I've found most satisfying. I love that it isn't sweet, mirrors the sharpness of gin, with rounded botanicals to soften it. I always have it in my gin glass with garnish, and genuinely it feels like I've had a refreshing G&T. Great for people who are bored of soda and lime being their only sugar/alcohol free go to refreshment drink!
Fiona, Google Contributions
"Many zero-alcohol offerings can be sickly sweet, which is why this new Cornish spirit is a breath of fresh air... it's a grown-up, savoury affair with fragrant herbaceousness and salty notes that balance perfectly with tonic water."
SEAWARD & TONIC
Pentire Seward 50ml
Tonic 150ml

Garnish: Grapefruit
PENTIRE MARTINI
Pentire Adrift 50ml
3 Nocellara olives in brine
5 ml olive brine
3 black pepper corns
5 ml maple syrup
Wedge of grapefruit (squeeze)
Garnish: Olive
PENTIRE PALOMAR
50ml Pentire
25ml Grapefruit syrup*
25ml Lime juice 25ml
Fresh grapefruit juice
Soda to taste
Pinch of Cornish sea salt
Garnish: Thin wheel of lime
Read full method here.
PENTIRE PINE SPRITZ
Pentire Adrift 50ml
Homemade green syrup 25ml
Soda 150ml
Garnish: Scots Pine
PENTIRE COLLINS
50ml Pentire
25ml charred lemon syrup
Soda to taste 2 charred lemon wheels* to garnish
Read full method here.
PENTIRE ACV WITH TURMERIC
50ml Pentire
15ml unpasteurised cider vinegar
15ml Honey syrup
150ml Soda
Garnish: Slice of fresh turmeric & fresh fennel leaves
View more serves
FREE NEXT DAY
CARBON OFFSET DELIVERY
IN SUPPORT OF
BLUE MARINE FOUNDATION