Pentire Seaward‏‏‎
Pentire Seaward is a botanical non-alcoholic spirit made by distilling unique plants native to ou...
Pentire Seaward is a botanical non-alcoholic spirit made by distilling unique plants native to our coastline in Cornwall.

TASTE
Zesty, verdant, bright.

KEY BOTANICALS
Pink Grapefruit
Sea Rosemary
Woodruff
Sea Buckthorn
Wild Seaweed

PLANT-BASED
LOW CALORIE
NON-ALCOHOLIC
— Free from added, sugar, artificial colourings and artificial flavourings.
Description
•
Serve
•
Ingredients
•
Nutritionals
•
Delivery
Invigorating and replenishing. Seawards bright and zesty grapefruit citrus top notes blended with refreshing green natural tones from the Pentire Plant Blend layered with natural berry from harvested sea buckthorn and wild seaweed.
Pentire seaward pairs perfectly with light tonic or soda. Serve in a glass full of ice, garnish with a grapefruit wedge and enjoy.
Pink grapefruit, Sea Rosemary, Woodruff, Sea Buckthorn, Pentire Plant Blend, Wild Seaweed
Grapefruit is infamously rich in Vitamin C, used by sailors for generations to strengthen the immune system. Our Pentire plant blend along with wild seaweed contain properties and minerals to aid health, sleep, circulation and recovery.
Fully tracked, carbon neutral next-day delivery when ordered before 2pm. Monday to Friday.
Plant-based spirits for active living.
Created with care, inspired by the nature that surrounds us. Seaward is new and nourishing. Non-alcoholic.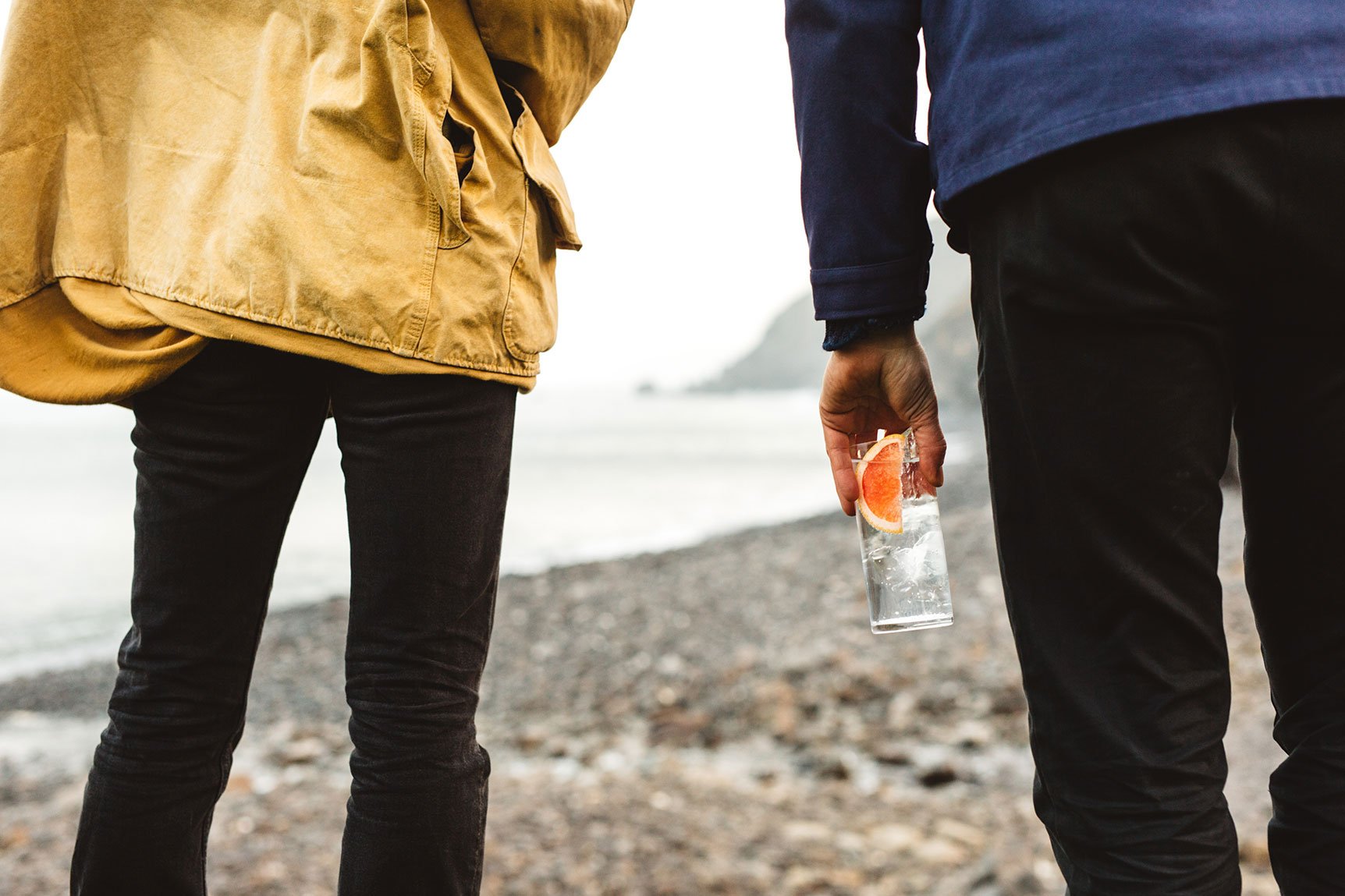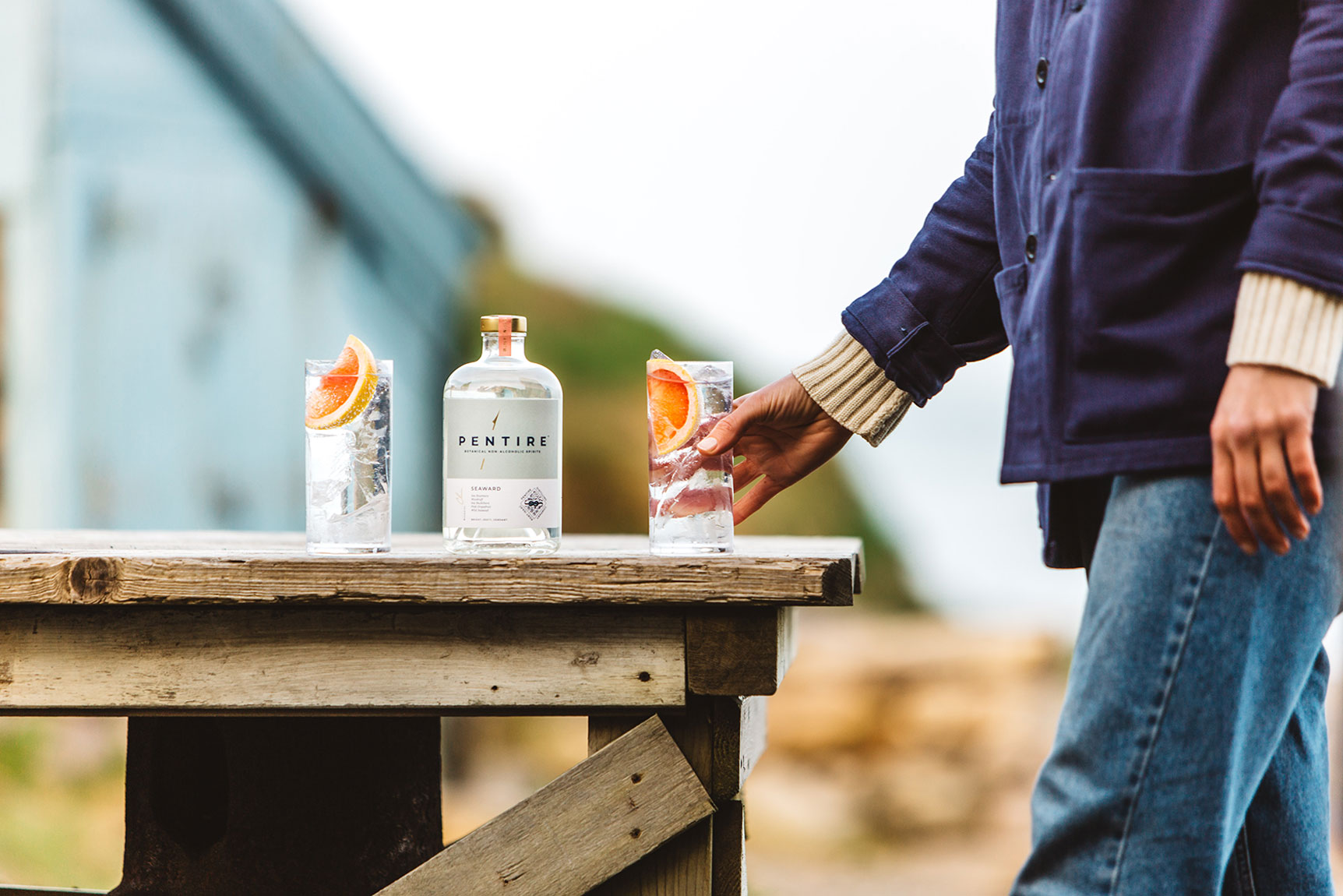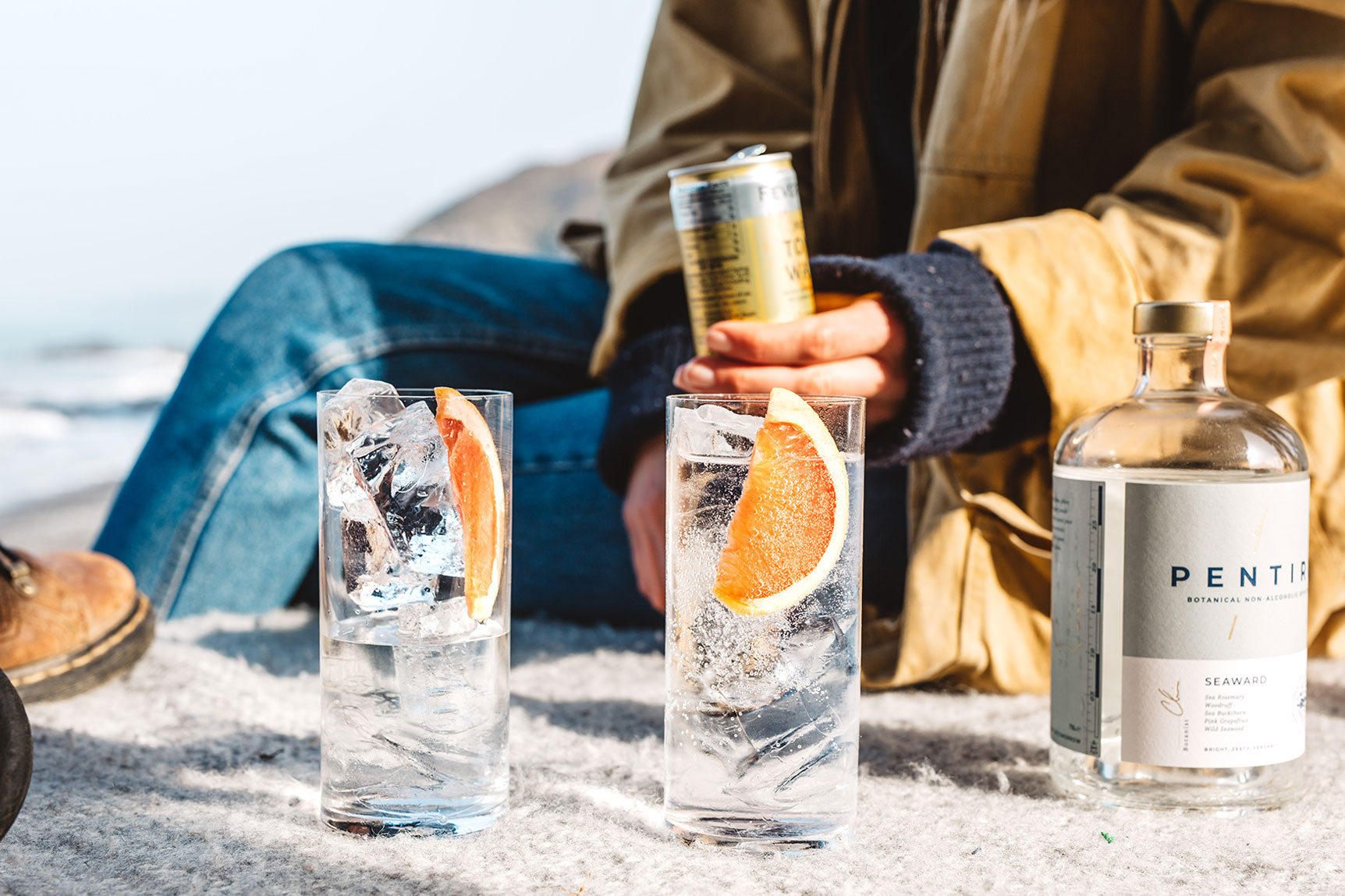 We have distilled delicious zesty and vibrant top notes from Pink Grapefruit which pair perfectly with our Pentire plant blend among other local ingredients"
Only 2 calories per serve. Vegan and 100% plant-based.

Free next-day, carbon offset delivery.

Sourcing locally using Organic and Fair Trade ingredients

Free from artificial flavourings and sweeteners.

Plastic-free packaging and fully recyclable bottle.

Distilled and made in the UK.
Seaward is 100% plant-based. The citrus invigorates and replenishes, supporting you to lead a healthy, active life.
FREE NEXT DAY
CARBON OFFSET DELIVERY
IN SUPPORT OF
BLUE MARINE FOUNDATION