Distilled Coastal Botanicals
This plant-based non-alcoholic spirit is the perfect choice for a healthy, delicious drink.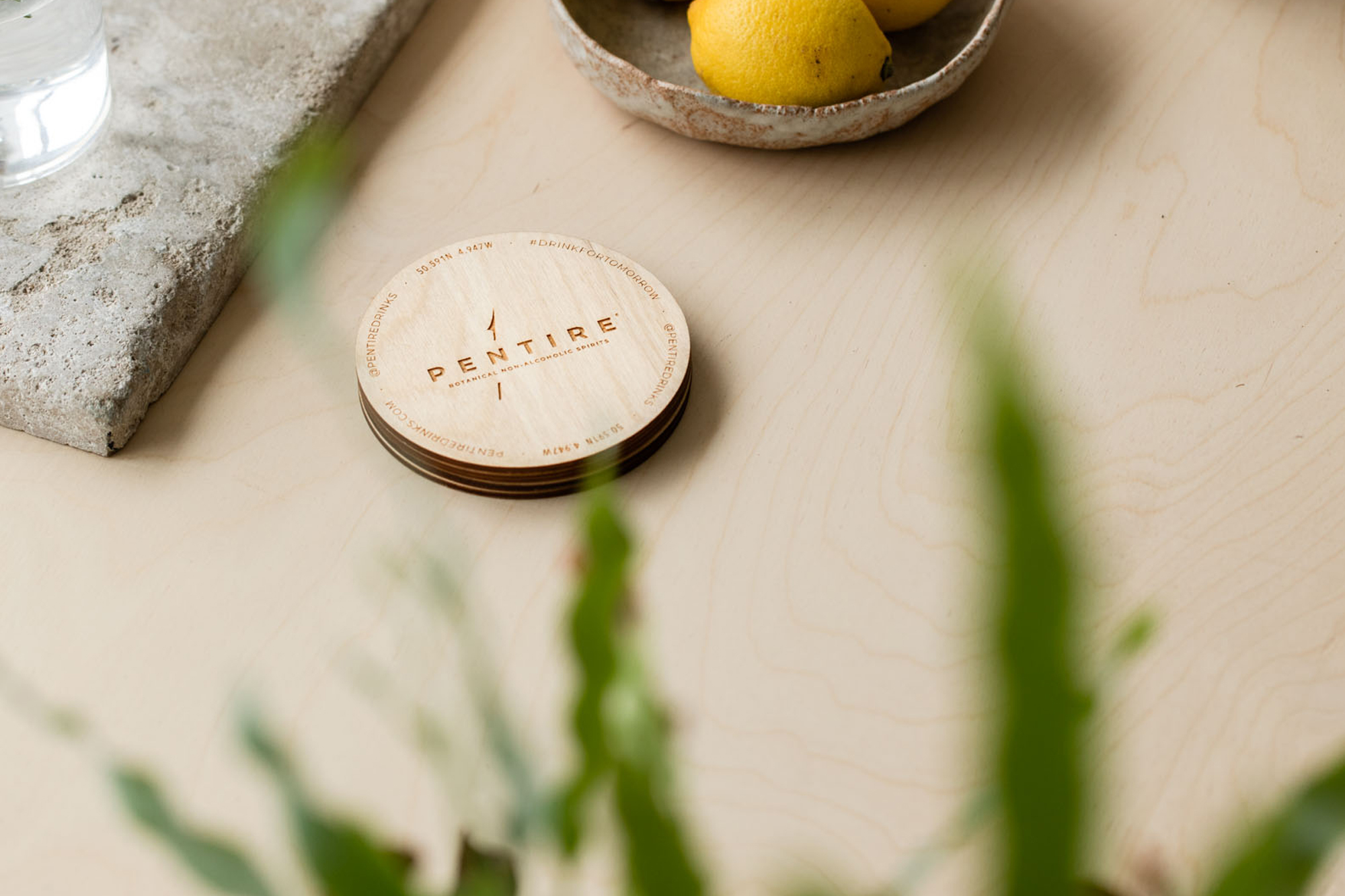 Amazing customer service, one day eco-friendly delivery. The drink goes well in a 'grown up' non-alcoholic cocktail :)
"Many zero-alcohol offerings can be sickly sweet, which is why this new Cornish spirit is a breath of fresh air... it's a grown-up, savoury affair with fragrant herbaceousness and salty notes that balance perfectly with tonic water."
SEAWARD & TONIC
Pentire Seward 50ml
Tonic 150ml

Garnish: Grapefruit
PENTIRE MARTINI
Pentire Adrift 50ml
3 Nocellara olives in brine
5 ml olive brine
3 black pepper corns
5 ml maple syrup
Wedge of grapefruit (squeeze)
Garnish: Olive
PENTIRE PALOMAR
50ml Pentire
25ml Grapefruit syrup*
25ml Lime juice 25ml
Fresh grapefruit juice
Soda to taste
Pinch of Cornish sea salt
Garnish: Thin wheel of lime
Read full method here.
PENTIRE PINE SPRITZ
Pentire Adrift 50ml
Homemade green syrup 25ml
Soda 150ml
Garnish: Scots Pine
PENTIRE COLLINS
50ml Pentire
25ml charred lemon syrup
Soda to taste 2 charred lemon wheels* to garnish
Read full method here.
PENTIRE ACV WITH TURMERIC
50ml Pentire
15ml unpasteurised cider vinegar
15ml Honey syrup
150ml Soda
Garnish: Slice of fresh turmeric & fresh fennel leaves
View more serves
FREE NEXT DAY
CARBON OFFSET DELIVERY
IN SUPPORT OF
BLUE MARINE FOUNDATION