PENTIRE ADRIFT
A botanical non-alcoholic spirit made from unique plants native to the North Cornwall coastline. ...
A botanical non-alcoholic spirit made from unique plants native to the North Cornwall coastline.
Taste
Coastal, herbaceous, fresh.
Key Botanicals
Rock Samphire 
Sage 
Pentire Plant Blend
Citrus
Cornish Sea Salt 
Description
•
Serve
•
Ingredients
•
Nutritionals
•
Delivery
Crisp, Herbaceous and Fresh. Notes of citrus, coupled with Sage, Rock Samphire and Sea Salt for a round herbal finish.
Serve with Indian tonic, ice and a garnish of lemon, rosemary or bay leaf.
Rock Samphire, Sage, Pentire Plant Blend, Citrus, Cornish Sea Salt.
Adrift's key botanical Rock Samphire is rich in vitamin C, vitamins E and K, iodine, carotenoids and flavornoids. It's also includes antioxidants, fatty acids and omega 3. Energy 4Kcal / 15kJ / Fat 0g of which saturates 0g / Carbohydrates 0g of which sugars 0g / Protein 0g / Salt 0g
Fully tracked, carbon neutral next-day delivery.
Plant-based spirits for active living.
Created with care, inspired by the nature that surrounds us. Adrift is fresh and herbaceous. Non-alcoholic.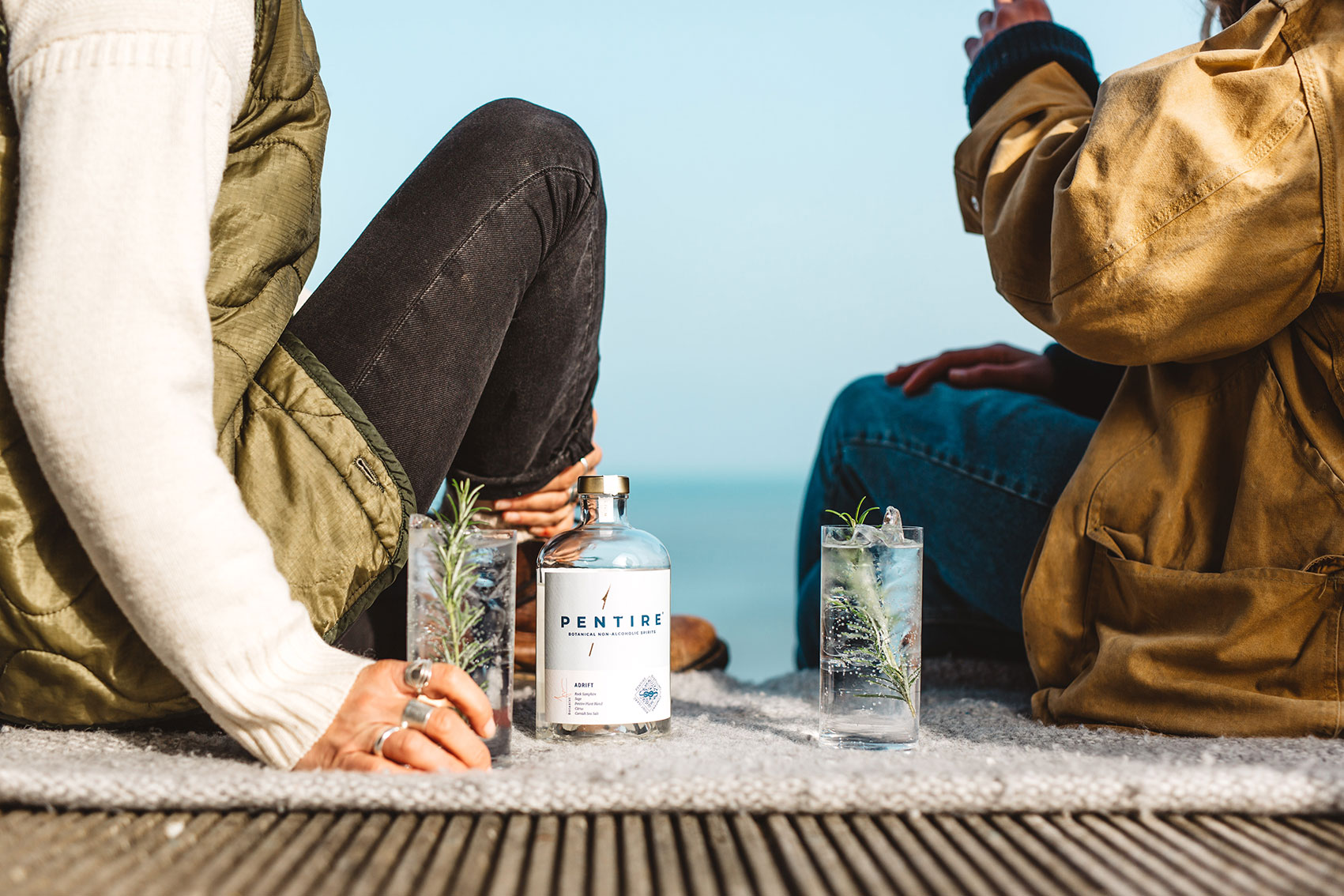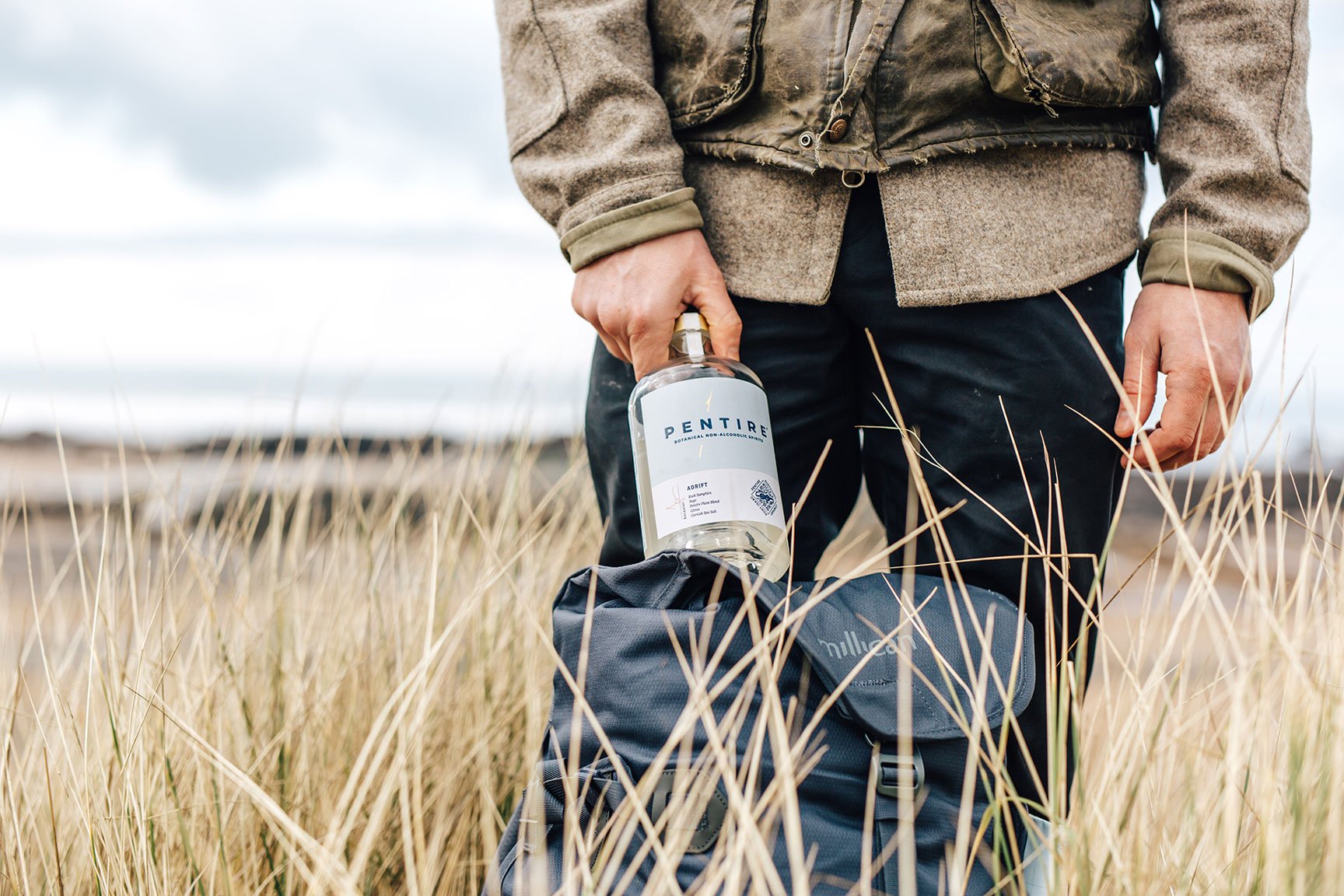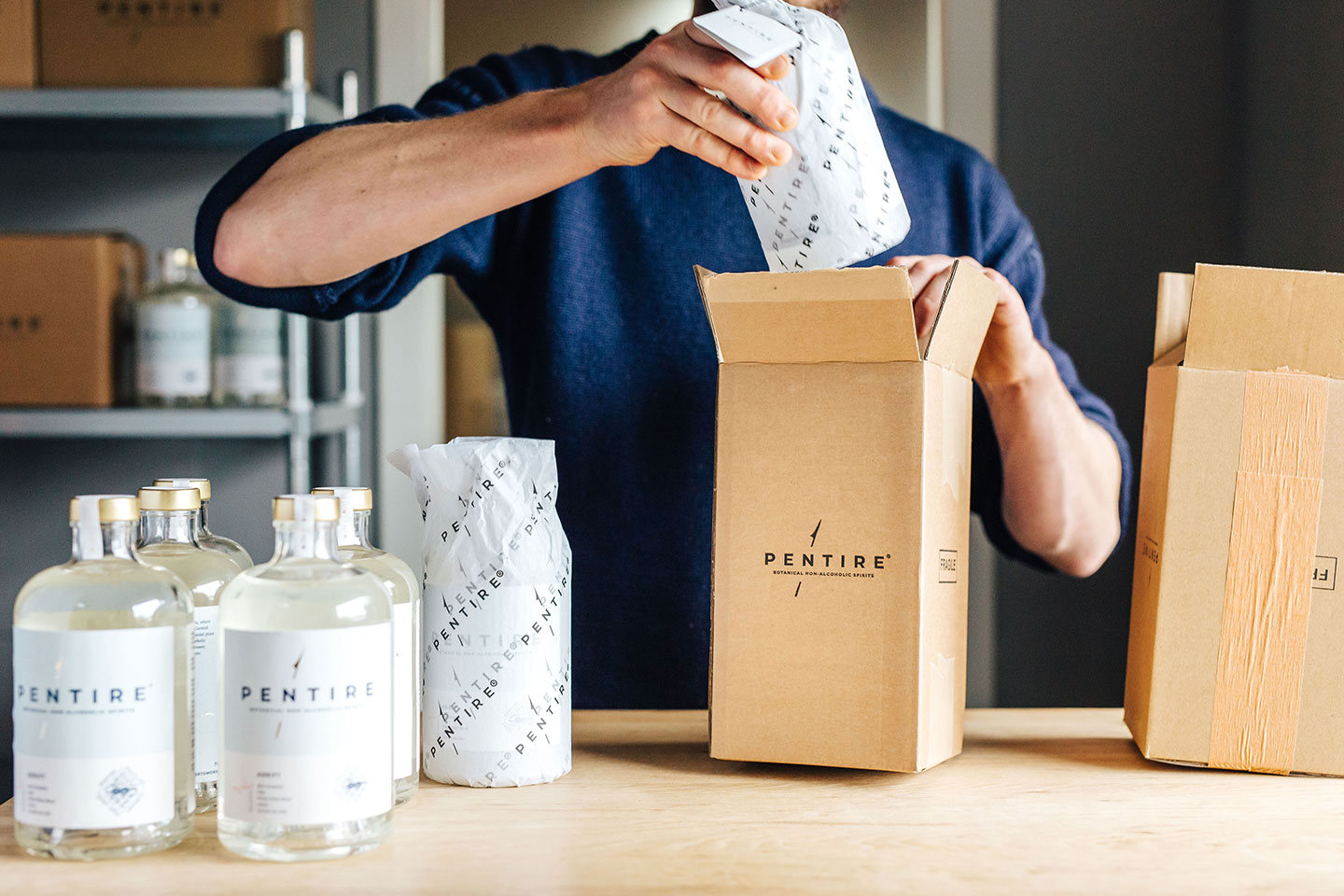 "The most delicious non-alcoholic spirit on the market. Botanical, refreshing and tastes really special. Will order again for sure"
Vegan and 100% plant-based

Distilled and made in the UK

Where possible, we use Fair Trade & Organically Certified ingredients, accredited by the Soil Association.

Free from artificial flavourings and sweeteners.

Plastic-free packaging and fully recyclable bottle.
"Many zero-alcohol offerings can be sickly sweet, which is why this new Cornish spirit is a breath of fresh air... it's a grown-up, savoury affair with fragrant herbaceousness and salty notes that balance perfectly with tonic water."
SEAWARD & TONIC
Pentire Seward 50ml
Tonic 150ml

Garnish: Grapefruit
PENTIRE MARTINI
Pentire Adrift 50ml
3 Nocellara olives in brine
5 ml olive brine
3 black pepper corns
5 ml maple syrup
Wedge of grapefruit (squeeze)
Garnish: Olive
PENTIRE PALOMAR
50ml Pentire
25ml Grapefruit syrup*
25ml Lime juice 25ml
Fresh grapefruit juice
Soda to taste
Pinch of Cornish sea salt
Garnish: Thin wheel of lime
Read full method here.
PENTIRE PINE SPRITZ
Pentire Adrift 50ml
Homemade green syrup 25ml
Soda 150ml
Garnish: Scots Pine
PENTIRE COLLINS
50ml Pentire
25ml charred lemon syrup
Soda to taste 2 charred lemon wheels* to garnish
Read full method here.
PENTIRE ACV WITH TURMERIC
50ml Pentire
15ml unpasteurised cider vinegar
15ml Honey syrup
150ml Soda
Garnish: Slice of fresh turmeric & fresh fennel leaves
View more serves
FREE NEXT DAY
CARBON OFFSET DELIVERY
IN SUPPORT OF
BLUE MARINE FOUNDATION